There are more than 1.3 million active, licensed attorneys in the United States.
For a small business, a good attorney is worth their weight in gold. But with so many options for attorneys, how do you choose the right one?
Keep reading to learn more about the top 10 factors to consider when choosing small business attorneys. 
1. Are Your Needs Short Term or Long Term?
Before you start looking for a small business attorney, you should take the time to consider your legal needs.
Do you need a lawyer for a short-term specific issue? Or are you looking for a lawyer that you can have an ongoing relationship with who will handle your needs as they come up?
Figuring this out can help you narrow down your search.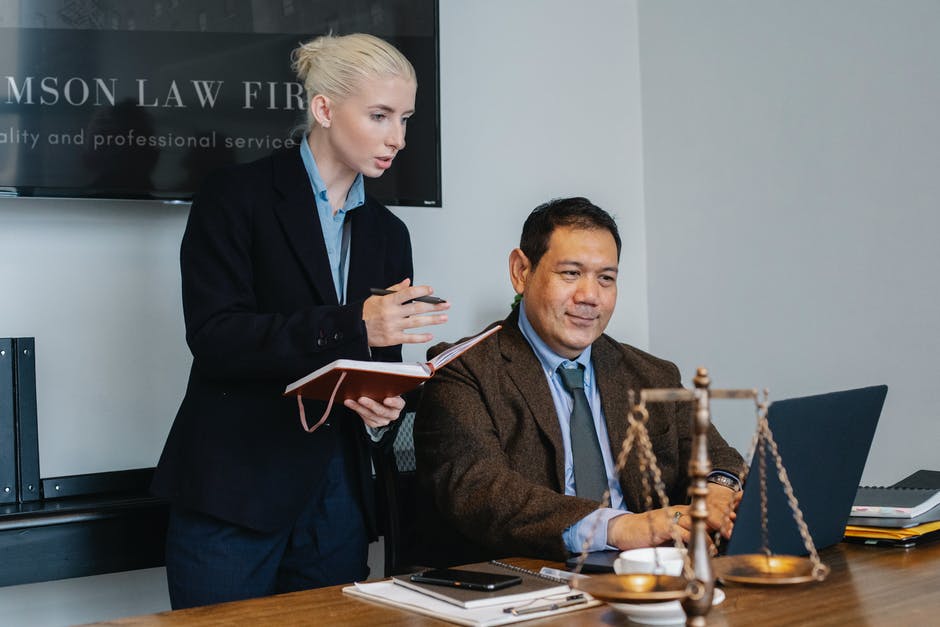 2. The Area of Law
Lawyers are a lot like doctors in that they usually specialize in a certain area of law.
In the same sense that you wouldn't want a cardiologist to perform foot surgery, you don't want to hire an attorney who specializes in car accidents to handle your small business legal matters.
There are a number of different legal specialties and you might even come across lawyers who are considered general practice attorneys. These lawyers can handle a variety of different types of cases.
3. Location
Each state has its own laws. You need to choose an attorney who practices in the state where you do business. This ensures your lawyer will be knowledgeable about local laws and regulations.
If your business is in a rural area, you may have to use methods of communication like phone and email to stay in touch with your attorney.
When it comes to major legal matters, it's important to find someone close to you that you can see in person and develop a long-term relationship with.
4. Experience
Experience is undoubtedly one of the most important factors to consider when choosing small business attorneys. Just because an attorney is licensed to practice law doesn't mean they are the best fit for your legal needs.
It's imperative that you choose a lawyer with small business case experience. Nothing can replace actual experience handling cases like yours for businesses like yours.
You can learn more about an attorney's experience by asking them directly or looking at their website.
5. Reputation
Be sure to choose an attorney with a good reputation in the business world.
You can find out more about an attorney's history and reputation by asking for references and reviews from former and current clients. If you have personal connections with other small business owners who have worked with an attorney before, you can ask them who they have used and whether they would recommend them for your needs.
6. Firm Size
Take some time to consider whether you want to work with a large or small firm. Larger firms will generally be more established and have access to more resources, but they are also likely to be more expensive.
Smaller firms can often save you money and offer a more personalized experience, but they might not be able to offer the same services, especially if your business is in a specific niche.
7. Costs and Fees
Cost is an important factor when purchasing any service. You have to make sure to choose an attorney that fits your budget. You should always ask upfront about costs, fees, and expenses.
Ask potential attorneys for a quote and ask how they bill their clients. While you can spend as much as you want, comparing attorney fees can help you choose the right fit for your wallet.
You may want to confirm all costs in the form of a written agreement.
8. Communication Skills
Communication skills are one of the most important factors that make a good attorney, especially for small businesses.
You want to choose an attorney who is proactive amount communication and also responsive. When you meet with a prospective attorney, ask them about their hours and tell them your preferred method of communication. Make sure these options work for you.
Your attorney should check in with you regularly to keep you updated on any developments and answer any questions you may have. You should look for an attorney who explains complicated legal matters in a way you can understand and is patient. They should also present you with all of your options and discuss them with you in detail before coming up with a plan or taking action.
Be sure to ask who your primary point of contact will be and how you can get in touch with them.
9. Availability
When looking for small business legal services, you want to be sure to choose a firm that has time to dedicate to your legal needs.
If their caseload is too high or they can't get to your case in a reasonable amount of time, you want to keep looking. An overworked attorney won't have the time to tend to your needs.
You can gauge an attorney's availability by how quickly they get back to you and how quickly they can schedule a consultation. They should be putting their best foot forward and striving to make a good impression on you as a potential new client. If they don't seem eager to meet your needs, move on.
10. Compatibility
Finally, you should look for an attorney who makes you feel comfortable.
You will be entrusting this attorney with important legal matters that can affect your business. They should make you feel like you can trust them and that there is a mutual level of respect. You should feel that your attorney genuinely cares about you and your business and that they will work hard for both.
Do You Need Help Choosing Small Business Attorneys?
Choosing small business attorneys isn't easy. The attorney you choose will have a major impact on the trajectory of your business.
You can trust our experienced small business attorneys to prioritize your business's needs.
Click here to learn more about our legal services and to arrange a free consultation today.