The United States has 30.7 million small businesses, that's businesses with 500 or fewer employees. This huge number of small businesses accounts for 99.9% of all US businesses.
It's also worth noting that it's not easy to survive as a small business. In fact, more than 50% of new small businesses fail within the first year of business.
So, what makes one business survive and another fail? There's a whole host of reasons a business might not succeed. Legal issues alone could sink an unprepared small business. What kinds of legal problems might a small business face? How can they be avoided?
Read on to learn more about 7 potential legal issues that might plague a small business and how to avoid them happening to you.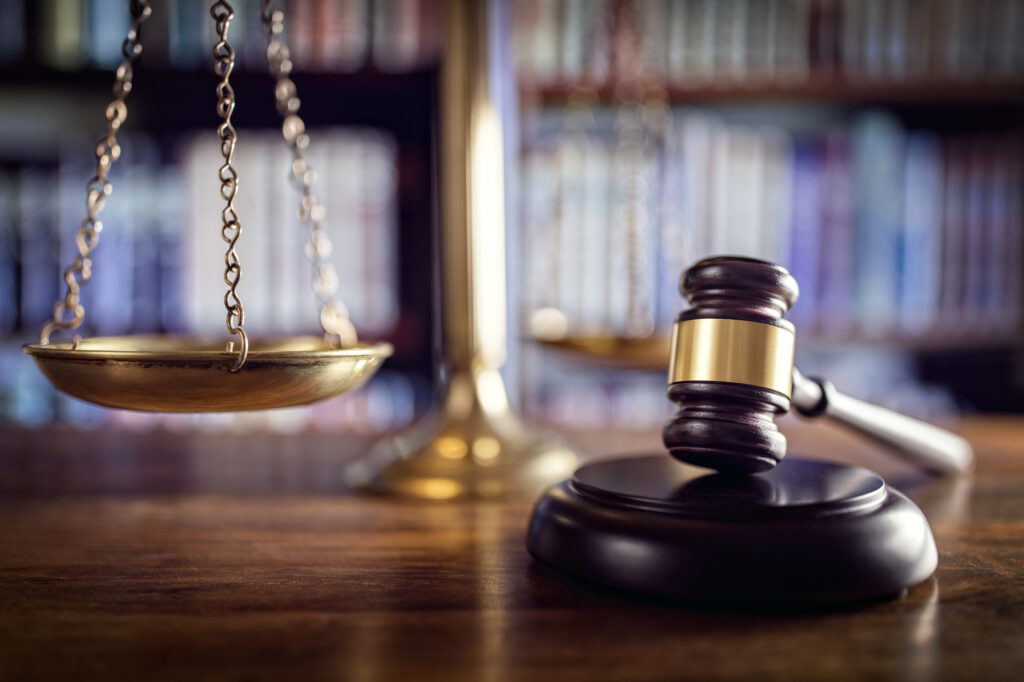 1. Solid Business Plan
Often the building of a new small business comes from an idea or inspiration from its owner. Genuinely believing in what you do in a business is important. After all, you'll be putting in the hours.
Yet, many businesses fail because they don't have a solid business plan to accompany the idea. You know as a business, you need to make money to survive.
Often it's much more complicated than this though.
You need to know, for example:
What licenses does your business need?
How will you get financing?
How will you market your business?
Can you afford employees?
What do you need to know about employing someone else?
Do you have a business and legal framework for the business?
While being inspired with a good idea is great. You don't want to fail before you even start because you didn't plan your business well. Use your business attorney to help you craft the language that defines your business plan.
2. Finances
Is there a bigger issue for small businesses than managing money?
Many small business owners will struggle with separating their personal finances from their business finances. When the financial obligations start to get bigger, you don't them muddled between personal and business.
If your business needs equipment or inventory, it's highly likely you'll need to get financing. You'll have a hard time proving to a financial institution that they should loan you money unless you can show them clean books for your business.
It's also important to have a plan for taxes for your business right away and not be surprised by a big tax bill you didn't plan for.
A business attorney can help you to address the tax implications of your financial decisions.
3. Employees
As a small business owner, it's likely you want to have your finger on the pulse of all business activity. It's also possible you'll quickly learn that can be challenging to do.
You may need to hire employees because they offer some expertise needed by your business that you can't do yourself.
But businesses can get in trouble quickly if they don't have a firm plan regarding outside employees. You want to have clear expectations spelled out for your employees.
You may hire an employee who you want to put on a contract. You may want to spell out the expected outcomes for the employee to remain successful in the company.
It's also important to have an employee handbook that works to protect both the interests of the employee and the employer.
4. Insurance Needs
In today's climate of legal action, it's important that a small business be protected with all the necessary forms of insurance. Some small business owners might squawk at paying for a variety of different types of insurance.
Remember, the reason anyone gets insurance. It protects against worst-case scenarios. Sure, it creates more expenses for the business. But a business without the right insurance can also be sunk with any number of different types of lawsuits.
A business should have the following types of insurance at a minimum:
Property insurance
Liability insurance
Business auto insurance
Workers' compensation insurance
Depending on the type of business you run, there are a number of additional types of insurance to consider. You might also want to consider an umbrella policy for coverage beyond your regular policies.
5. Liabilities
Some small businesses aren't created from scratch. Instead, they are purchased from another business owner.
Liabilities, or forms of debts, for a business can sink a business quickly. It's simple to understand the idea of you need to bring in more money than you put out.
Yet, liabilities for a business show up in a variety of ways and can add up quickly.
A small business needs a plan to keep track of and manage its debts. No small business wants to be in a position where they're suddenly faced with a pile of debt they didn't plan for and no plan to pay it.
6. Agreements in Writing
There is any number of things a business needs firmly in writing. Of course, you start with your business plan. You might need contracts for employees.
It's also likely a business will need business paperwork. This might include anything from a business quote to a contract for services. As a business, all agreements with employees, vendors, and customers should be in writing to protect the business.
7. Use Professionals
It can be a humbling experience to be a small business owner. While the business might your passion and one you've poured your own blood, sweat, and tears into, sometimes you need help.
Help can come in a variety of forms. Maybe it's recognizing when you need advice. Maybe it's research from others who have walked your path. You might need to use professional sources like the Small Business Administration as a resource.
Often a business needs to outsource certain services. This might be for accounting, payroll, marketing, or taxes. As a business owner, you don't know laws, you should have a good business lawyer to guide you too.
Getting the Help for Your Business
It's a piece of good advice to get a lawyer that knows business law. Nearly, every item on this list could be helped with the guidance of a business lawyer who works with your business on a regular basis.
They can become trusted support for the business and its success.
Help Your Small Business Handle These Legal Issues
For many small businesses, legal issues can quickly become problematic. As a business owner, you aren't an expert in the law. It's the reason you want a business lawyer to be a part of your business team.
If you're a small business or are considering starting a business, you need a strong legal team. Contact us today to set up a free consultation about your business and legal needs. We want to help you be the small business that succeeds.